POSTED BY
soulgreen
| Mai, 14, 2019 |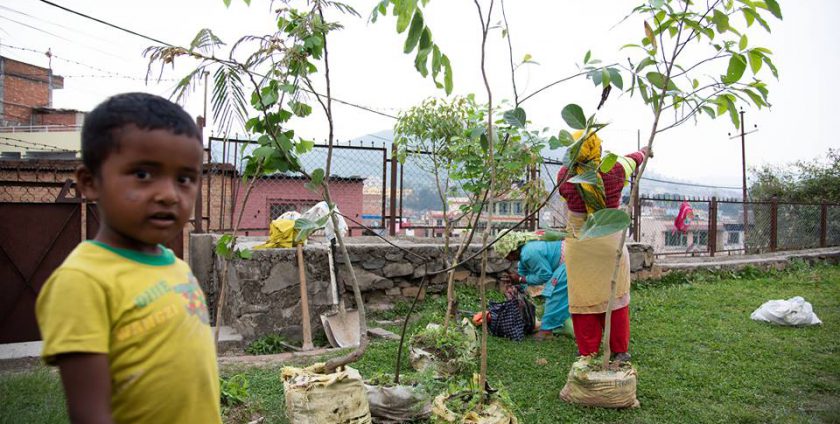 FRUIT TREES ON SCHOOL´S GROUND IN NEPAL
Part of 1 MILLION TREES– Our global planting campaign
Our aims: Creating space to plant, creating green consciousness and a healthy lunch snack
How to kill these three birds with one stone? Exactly, planting fruit trees in front of schools, together with the students. And there was even a fourth reason for doing it:
We are celebrating the Earth Day and planting trees in the 5th year now. So we know that planting isn´t always easy, especially not in cities and neither if you don´t have own property. It can be a real challenge to find space to plant a tree. Also because if we plant we want to plant efficient that means we want that tree to have a future like a safe place with a chance to grow. Only space to plant for that planting moment isn´t space enough. Well that makes the idea of planting in cities really tough.
Inspiration and motivation are our basic tools of creation. But we can inspire as much as possible if there is no space and place for planting trees it wouldn´t make sense. We needed to come up wih a solution which luckywise happened very quickly.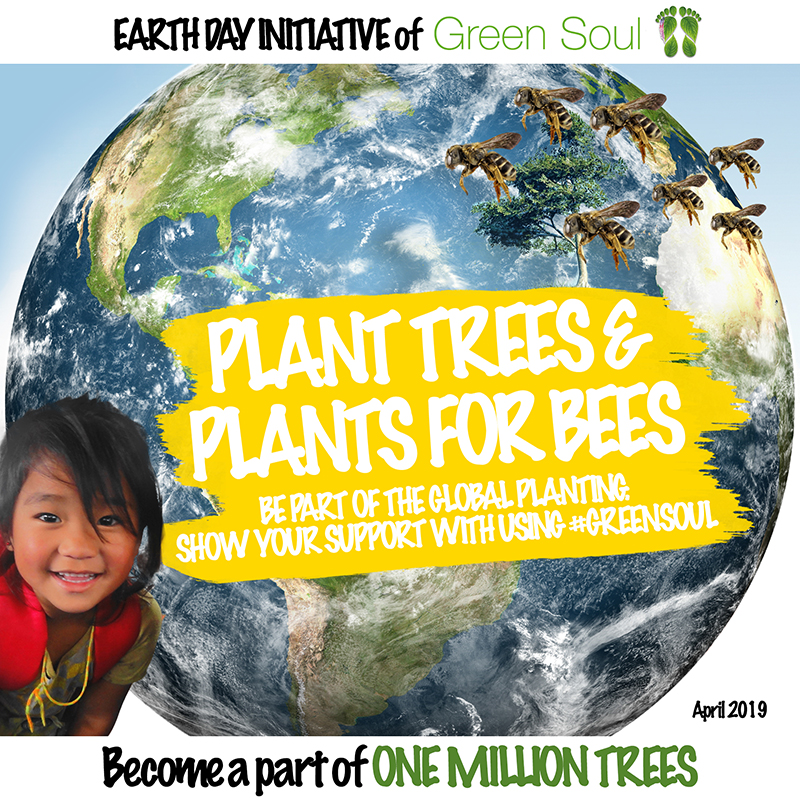 The cooperation allowed us to provide a planting possibility for people who would have love to get active / to plant but didn´t have space or time to join. We worked together with the local team "Batawaran Samrakchen Avian Samuha". The group has already planted 3400 trees in Nepal. Regarding the EARTH DAY and our focus on support education and creating sustainable awareness, we planted trees together with the school kids in front of their schools. Fruit trees in this case, with the perspective that they can even eat them during their lunch break in the future. Because we literally reap what we sow.  Means that with your support we did not "only" plant trees, in addition we procuced a healthy lunch snacks aswell. Our planting couldn´t has work out any better.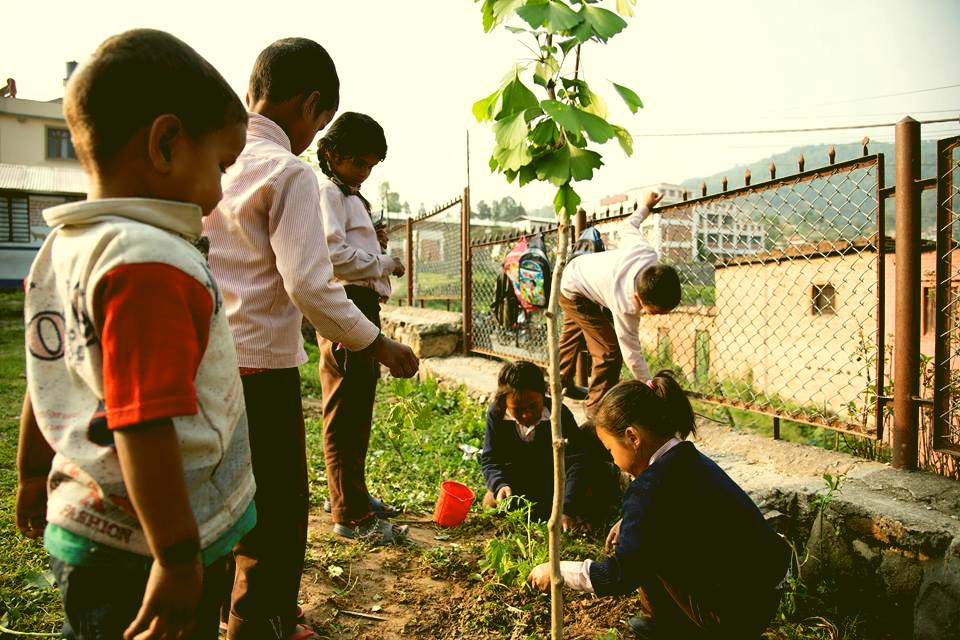 What has happened so far:
28 trees could be already planted because of this concept. Because of your donations <3 On the 24th of april 2019 around Banepa area (near Nepal´s capital Kathmandu) on schoolyards of two schools: Shree banepa primary school where we planted 9 and Adarsha bal bikash Kendra school where we planted 19. Here mostly students are physically different. Planting together with the students is so much fun and at the same time an educationally acting. It´s walking the talking with them together.
One fact is save: Kids are the future. And another fact we want to make save: We as a team together we all our frends and supporters are here for a green future and that´s why planting with children is an important part of our goal to create awareness of a sustainable living.
What has been planted:
We planted ginkgo trees, jack fruit trees, almonds, plumb, some magnolia trees and some jamuna trees (black plumb). We put bamboo fencing for protection and compost for nutrition.
TAGS :
Banepa earthday nepal schoolkids Trees