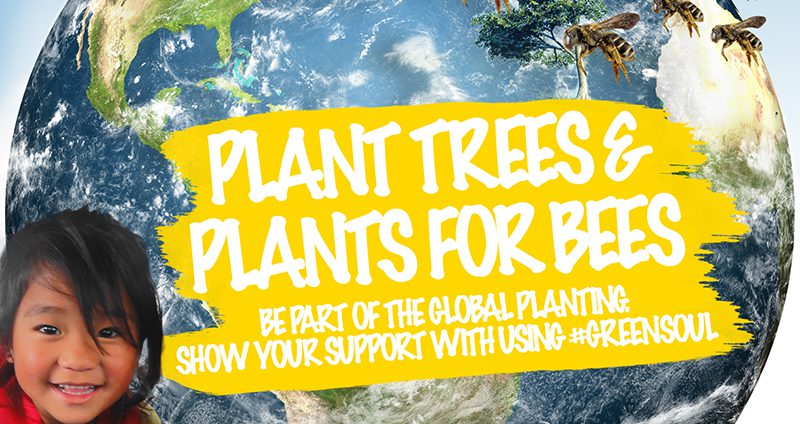 TREES & BEES – a part of our ONE MILLION TREES
This year, the worldwide focus of the EARTH DAY is on species threatened with extinction, because that is currently 27,000, or 30% of all species (around 90,000 species worldwide). In the last three months a further 756 have been added, so it´s hightime to react. In addition to elephants, giraffes, pangolins and porpoises, bees are also threatened. In short: diversity and species protection are the focus. We focus regionally and thus on the bee.

We see Earth Day as a space for dialogue and initiative, as a joint action for an ecologically shaped lifestyle, and we consciously communicate our commitment to the public. Because in addition to our own actions, our goal is to motivate and inspire.
"Every day is Earth Day"
The love for beloved people and the beloved earth should be shown every day, not only on specially designated days. But often one is distracted from stress and everyday life, so that these special days remind us of it and help us to focus again on it.
WHAT WE DO & HOW YOU CAN PARTICIPATE:
We concentrate this year not only on the 22nd, but on the whole month of April. Depending on time, desire and space that you have you have different possibilities to participate. Have a look for your matching one:
The Team Green Soul Earth Day Agenda 2019: